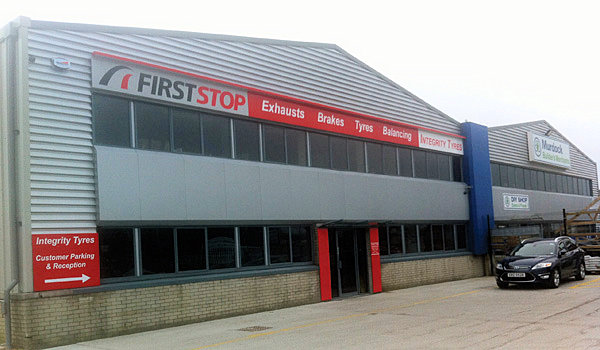 FIRST STOP - Integrity Tyres
---
---
---
Get in touch
If you have any questions or would like to get in touch, click on the button below to send us a message and we will get back to you as soon as possible.
Contact Us
---
Read what our customers think
Liz Black
in the last week
"Darren has 'integrity' and from its opening a number of years ago, I haven't gone anywhere else! For car servicing and tyres - 1st class!"
Colin Mcclurg
2 months ago
"Nothing is never a problem. Wouldn't go anywhere else. Close to mot centre. Best about"
David Graham
2 months ago
"Have a very good experience with integrity tyres very good service and very helpful will be back again"
Sharon Nurse
3 months ago
"Darren runs a very efficient place - staff so helpful and even if they can't fit you in they will do their best to help . The whole family uses Integrity for servicing and tyre fitting. Love them!"
Jason Nurse
3 months ago
"Excellent service. Always there to help to sort my car out. Sometimes at a moments notice. Quick and professional really friendly staff. Wouldn't go anywhere else."
Marc Leach
4 months ago
"What can I say about Darren and the team, other than praise how amazing they've been over the years. From general servicing to engine repairs, they've done it all for me. Nothing has ever been a problem, and they've always gone above and beyond with help. All in a friendly and non condescending manner, which helps non car savvy people like me!"
---
Services we offer
Adblue
Brakes
Brake Fluid Change
Cabin Pollen Filter
Coolant Liquid
Exhausts
Oil Change
Pre MOT Check
Puncture Repair
Rotating Tyres
Safety Inspection
Shock Absorbers
Tyre Pressure Monitoring Systems
Tyres
Wheel Alignment
Wheel Balancing
---