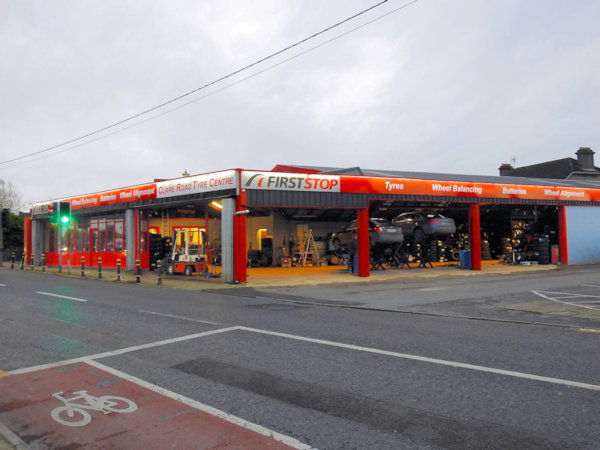 FIRST STOP - Clare Road Tyres
---
---
---
Get in touch
If you have any questions or would like to get in touch, click on the button below to send us a message and we will get back to you as soon as possible.
Contact Us
---
Read what our customers think
martina murphy
in the last week
"I called in here with a flat tyre. The young guy that checked it out for me was so helpful. He couldn't find a puncture but made sure it was good to go and put it back on my car. Wouldn't take payment even though he had worked on it a good fifteen mins. Always a pleasure to deal with."
James Travers
in the last week
"I never go anywhere else, service is always on top form and the staff are a lovely bunch of lads."
Karen Griffey
in the last week
"Quick and professional service as always."
Mark Anderson
a week ago
"Friendly professional prompt and fair priced service."
Cecily donnellan
a month ago
"Excellent job done within the hour on a Friday. Thank you."
andriy danishevskiy
4 months ago
"If you need really highly recommended very good service very good tyres very professional service"
Maura O'Connor
4 months ago
"The owner is a gentleman who always accommodates. Great staff here too. Very helpful. Excellent rates."
Tricia Liverbird
6 months ago
"Would highly recommend.. The gentle man that owns it is very accommodating & the lads are great at their job.."
---
Services we offer
Puncture Repair
Rotating Tyres
Tyre Pressure Monitoring Systems
Tyres
Wheel Alignment
Wheel Balancing
---