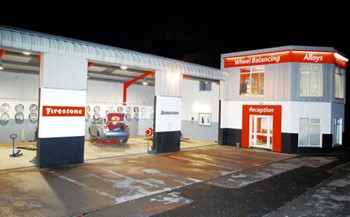 FIRST STOP - Donegal Tyre Centre
---
---
Bank Holiday opening hours may vary
---
Get in touch
If you have any questions or would like to get in touch, click on the button below to send us a message and we will get back to you as soon as possible.
Contact Us
---
Read what our customers think
Ted Badger
a week ago
"Man, these guys know their tyres. Quick, efficient, and always a fair and reasonable price. I've been a satisfied customer for at least 20 years."
Lynne Daymon
in the last week
"Excellence in relation to professional service, great communication/manners Would highly recommend"
Chris Kilpatrick
in the last week
"Great service, no better place about than these lads… highly recommended"
Pauline Coyle
in the last week
"Fast very helpful and staff very friendly"
Rory Faughnan
in the last week
"Had a flat tyre at Laghy, luckily landed at Circle K gas station. Conor and the lads did a call out to the car park and were fast efficient and affordable replacing one tyre. Highly recommended their services. Cheers lads! Back on our holidays 🤗"
Patrick Ward
in the last week
"Great quick service with a smile. In and out within 20 mins. Nothing was a problem when asking for advise"
christopher martin
a month ago
"Excellent service.Professional friendly staff!!!👍👍👍"
Brendan Chambers
in the last week
"fantastic staff nothing is a bother very professional"
carmel byrne
in the last week
"Lovely helpful friendly staff at this shop. My problem was just a flat tyre but I was so impressed with how I was dealt with by everyone. Thank you."
Lina Molina
in the last week
"10 STARS - fast service, amazing staff Got a Flat Tyre while on Holiday in Ireland, on a SUNDAY no less, with all garages closed. My mom and I were traveling throughout the country side and noticed a flat tyre. Due to kindness of strangers who helped us at the service station, we found out it was due to a nail. With all the garages closed, a friend called in a favor and Donegal Tyre Centre was kind enough to open the garage and patch the tyre! B saved us from being stranded and we got to continue our holiday! A MILLION THANKS!"
---
Services we offer
Puncture Repair
Rotating Tyres
Tyre Pressure Monitoring Systems
Tyres
Wheel Alignment
Wheel Balancing
---