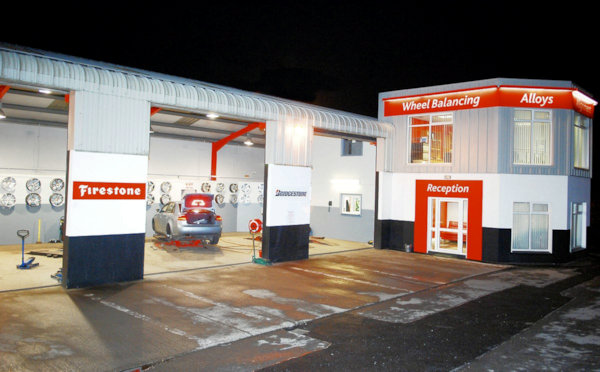 FIRST STOP - Donegal Tyre Centre
---
---
---
Get in touch
If you have any questions or would like to get in touch, click on the button below to send us a message and we will get back to you as soon as possible.
Contact Us
---
Read what our customers think
joan thomas
in the last week
"Great service and very good quality tyres"
Kayleigh Pennie
2 weeks ago
"Staying near by after travelling from Belfast and our tyre was completely burst after hitting a huge pothole, the team here were absolutely amazing!! Nothing was any trouble, they also recommend local sights to see along with a restaurant recommendation! We tried both and definitely were not disappointed!! Really really lovely service and genuinely nice caring people! Thank you:)"
Paul isherebrewing
3 weeks ago
"Great service, had the tyres I needed and fitted right away."
Nicole Mastroianni
a month ago
"Donegal tyre Centre is great!!! Matthew was incredible; so helpful, so professional, personable, kind, and skillful. We rented a car from Dublin that turned out to be a lemon. We got as far as donegal before it stated falling apart and became unsafe to drive. Luckily, we got it to Donegal Tyre Centre and Matthew saved the day! He helped us so much and had the job done perfectly in such a short amount of time. He is great we can't thank him enough; he's the best! I wish they had places like this with staff so helpful as Donegal Tyre center back home in New York."
Frank Cook
2 months ago
"Highly competent staff very friendly and competitive pricing"
Top Drone
3 months ago
"Great prices, friendly, helpful staff and done the job quickly. Highly recommended!"
---
Services we offer
Puncture Repair
Rotating Tyres
Tyre Pressure Monitoring Systems
Tyres
Wheel Alignment
Wheel Balancing
---