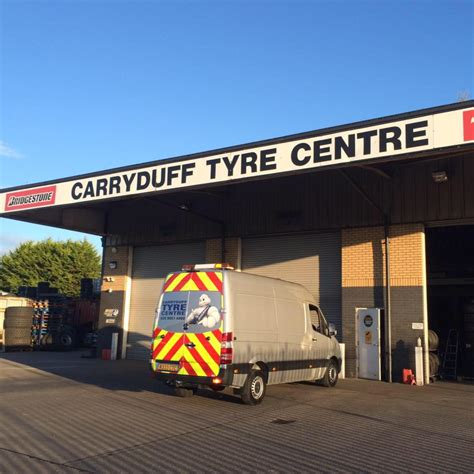 FIRST STOP - Carryduff Tyre Centre
---
---
Monday
08:00 - 17:00 (Lunch 13:00 - 13:30)
Tuesday
08:00 - 17:00 (Lunch 13:00 - 13:30)
Wednesday
08:00 - 17:00 (Lunch 13:00 - 13:30)
Thursday
08:00 - 17:00 (Lunch 13:00 - 13:30)
Friday
08:00 - 16:30 (Lunch 13:00 - 13:30)
---
Get in touch
If you have any questions or would like to get in touch, click on the button below to send us a message and we will get back to you as soon as possible.
Contact Us
---
Read what our customers think
Joe Gallagher
in the last week
"Fast, efficient and don't try to rip you off"
basil morris Brough
in the last week
"Awesome helpful service , squeezing me in for tyres when I needed help the most cheers"
Phil Bonny
in the last week
"Not cheap but qualified trained staff and high quality products supplied. You get what you pay for, very happy with the service provided."
Adrian Bradley
in the last week
"Guys are always friendly and they're always the first place to yes to the job when you phone up. Sorted my van and car out recently and always take the time for extra things along the way 👍"
Damian S
in the last week
"Excellent tyre fitters, professional and helpful. Very Good tyres for good price fitted as emergency hours before my Mot. Otherwise I think the car would not pass. Much appreciated, thank you."
Mark Turner
a month ago
"Excellent service as always... Great price as well."
Dale Mawhinney
in the last week
"Great service, helped me get sorted with tyres that were reasonably priced. Been using them for over a decade and they've always been this good."
Ciaran Sloan
in the last week
"Super fast, friendly, reliable and affordable. Can't go wrong"
Dariusz Krokowski
in the last week
"A very helpful team will advise you in choosing tires, I honestly recommend"
Aidan Walker
in the last week
"Superb service and speed. A must if you need tyres replaced."
---
Services we offer
Pre MOT Tyre Check
Puncture Repair
Rotating Tyres
Tyre Pressure Monitoring Systems
Tyres
Wheel Alignment
Wheel Balancing
---