FIRST STOP - Ballyfermot
If you need new tyres, vehicle servicing, a bulb replaced, or any other work on your car, call First Stop Ballyfermot. You'll find us on the Ballyfermot Road where our friendly team will look after your car. You can even relax with a coffee at the Applegreen while we change your tyres, fix a puncture, complete a pre-NCT check, or anything else you need.
For new tyres, you can use our online quote and booking service. It's super simple: enter your registration, get quotes for tyres that fit your car, make a selection, book a convenient time, and you're done. We'll then fit the tyres and take payment when you get here, the Firs Stop Fast Fit team look forward to seeing you.
---
---
Bank Holiday opening hours may vary
---
Get in touch
If you have any questions or would like to get in touch, click on the button below to send us a message and we will get back to you as soon as possible.
Contact Us
---
Read what our customers think
Niamh O Reilly
a week ago
"Went in here today for the first time and they were Lovely lads so helpful and friendly and professional. It turned out not to be anything major that was wrong with the car so the lad had it fixed for me in 2 mins and didn't even charge me! I will always go here in future! Great service I was delighted 😀"
Derek Hanlon
in the last week
"Very good customer service and reasonable prices too."
Sean Gorman
a week ago
"I have to say these lads are brilliant had a jamed water filter in my car I asked the lads to have a look fixed within 5 mins very helpful. There really nice lads. If you have any issue big or small find your way to first stop at the cherry orchard garage there brilliant."
Jessica Donohoe
in the last week
"I went to another garage about my headlight alignment and they told me they couldn't fix it but still charged me, so I went to first stop as my friend swears by them and they had it fixed within 5 minutes and I passed my NCT retest! Would highly recommend"
WEI GUO
in the last week
"Darren is very friendly and kindly helpful staff.he supply high quality standards service. No waiting, done the job very quickly. I highly recommend this store"
Alex Coulter
in the last week
"The guys at First Stop are professional and accomodating people who were very helpful to me today with an engine issue that arose with my car. Have always found dealing with Ian and the lads a pleasant experience and definitely recommend them for any issues big or small as they are happy to help."
karen o'connor
in the last week
"Ian and the lads in first stop are great. The service is fast and top notch and they are really friendly and helpful."
Željko Mosunjac
in the last week
"All good Good staff and fast service 4 tires replaced 30 min."
Finian Lynam
in the last week
"No problems, booked online, 4 tyres replaced..in and out quickly...would recommend. Ian pleasent and helpful.."
tom barry
in the last week
"Super do all they can to help out. Good rates ."
---
Services we offer
Adblue
Air Conditioning
Batteries
Brakes
Brake Fluid Change

Bulb Replacement
Cabin Pollen Filter

Car Servicing
Coolant Liquid
Exhausts
Oil Change

Pre NCT Check
Puncture Repair
Rotating Tyres
Safety Inspection
Shock Absorbers

Steering and Suspension
Tyre Pressure Monitoring Systems
Tyres
Tyre Warranty
Vehicle Diagnostics
Vehicle Service
Wheel Alignment
Wheel Balancing

Wiper Blades
---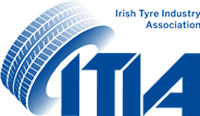 ---
Areas we serve
Lucan, Inchicore, Palmerstown, Bluebell, Clondalkin, Liffey Valley, Leixlip and other surrounding areas.
---